Melina Mercouri Movies
List of the best Melina Mercouri movies: Never on Sunday(1960), Promise at Dawn(1971), 10:30 P.M. Summer(1966), Phaedra(1962), A Dream of Passion(1978), He Who Must Die(1957), Gaily, Gaily(1969), Nasty Habits(1976), Where the Hot Wind Blows(1959), Once Is Not Enough(1975) ... ...

7.4/10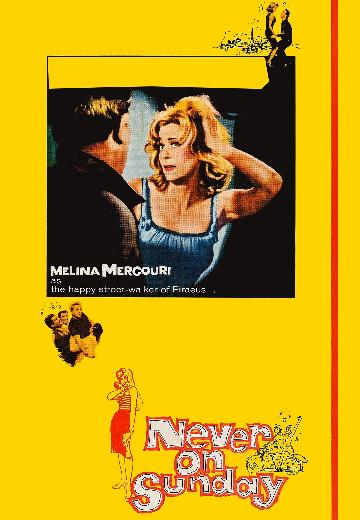 An American scholar in Greece sets about improving the prostitute with whom he is infatuated.
Watch Now:


6.8/10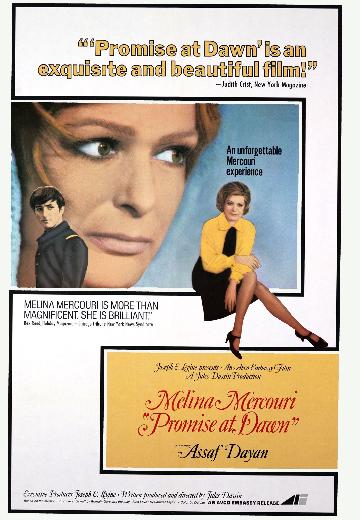 Promise at Dawn
A Soviet silent-film actress (Melina Mercouri) raises her illegitimate son, who becomes the writer Romain Gary (Assaf Dayan).
Watch Now:


6.6/10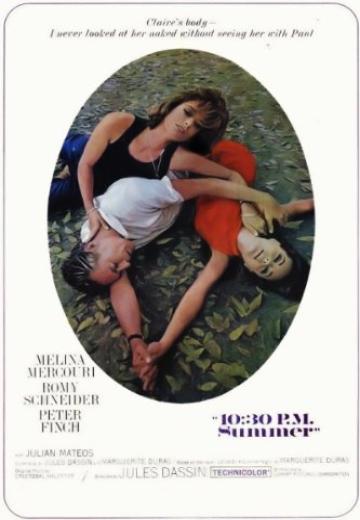 10:30 P.M. Summer
A group of tourists, which relations are already complicated enough, faces with local crime incident.
Watch Now: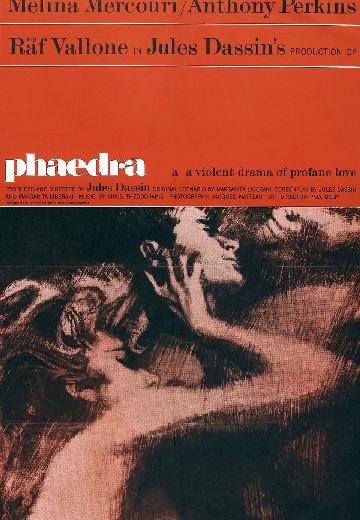 A Greek shipping tycoon's (Raf Vallone) second wife (Melina Mercouri) has a tragic affair with her stepson (Anthony Perkins).
Watch Now: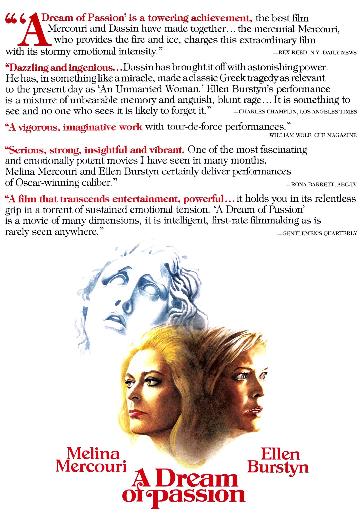 A Dream of Passion
An actress (Melina Mercouri) preparing for a stage version of "Medea" meets a mother (Ellen Burstyn) who killed her three children.
Watch Now:


7.5/10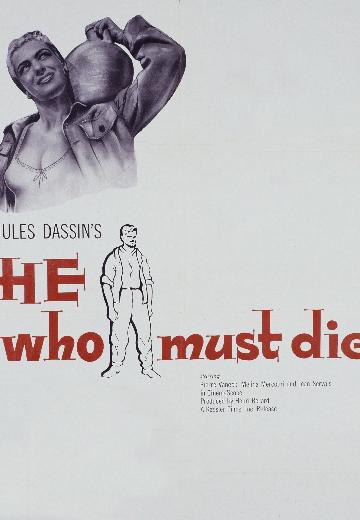 He Who Must Die
Drama

France|Italy

1957

120 Minutes

Katerina, Mary Magdalene
After WW1,ordinary citizens of a small Greek village plays the Passion Play in order to rebel against Turkish rulers during Turkish-Greek relations in 1920's.
Watch Now:


5.3/10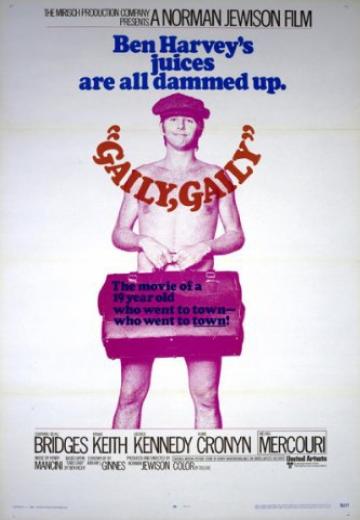 To escape sinful impulses, Ben Harvey, a callow youth, leaves his small town for Chicago in 1910. A pickpocket promptly relieves him of his money, and he nearly starves before Queen Lil ... See full summary »
Watch Now:


6.0/10
Nasty Habits
Comedy

UK|USA

1976

96 Minutes

Sister Gertrude
In a Philadelphia convent, two nuns battle it out to be elected to the position of head abbess, and neither is about to let anything stand in the way of getting what she wants.
Watch Now: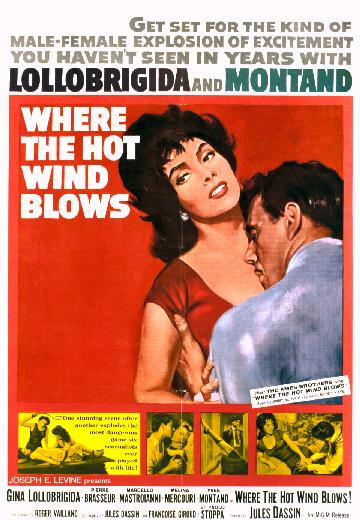 Where the Hot Wind Blows
Drama

1959

120 Minutes

Donna Lucrezia
A racketeer and an aged squire are among the competitors for the affections of a desirable young woman.
Watch Now:


4.5/10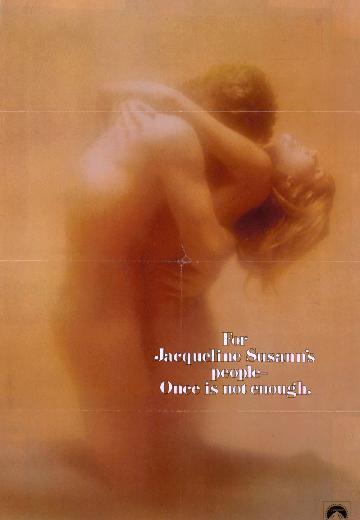 A young woman goes home to New York after a long stay in Europe. Her former schoolmate introduces her to the decadence of New York and she ultimately falls in love with an older man who's a stand-in for her father, before tragedy strikes.