Jedi Knight Movies, Movies about Jedi Knight
Here we've displayed a list of the best Jedi Knight films : Star Wars: The Force Awakens(2015), Star Wars: Episode III -- Revenge of the Sith(2005), Star Wars: The Last Jedi(2017), Star Wars: The Rise of Skywalker(2019), Star Wars: Episode I -- The Phantom Menace(1999), Star Wars: Episode II -- Attack of the Clones(2002), Star Wars: The Clone Wars(2008), Return of the Jedi(1983) ... ...

7.9/10
As a new threat to the galaxy rises, Rey, a desert scavenger, and Finn, an ex-stormtrooper, must join Han Solo and Chewbacca to search for the one hope of restoring peace.

7.5/10
Three years into the Clone Wars, the Jedi rescue Palpatine from Count Dooku. As Obi-Wan pursues a new threat, Anakin acts as a double agent between the Jedi Council and Palpatine and is lured into a sinister plan to rule the galaxy.

7.0/10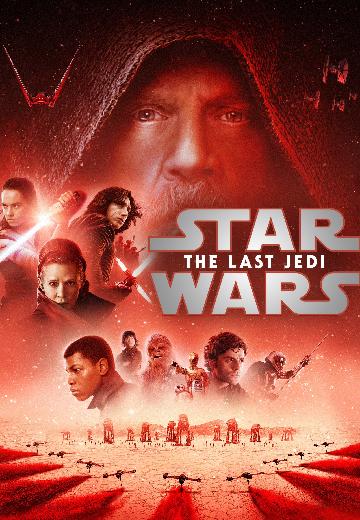 Rey develops her newly discovered abilities with the guidance of Luke Skywalker, who is unsettled by the strength of her powers. Meanwhile, the Resistance prepares for battle with the First Order.

6.6/10
The surviving members of the resistance face the First Order once again, and the legendary conflict between the Jedi and the Sith reaches its peak bringing the Skywalker saga to its end.

6.5/10
Two Jedi escape a hostile blockade to find allies and come across a young boy who may bring balance to the Force, but the long dormant Sith resurface to claim their original glory.

6.5/10
Ten years after initially meeting, Anakin Skywalker shares a forbidden romance with Padmé Amidala, while Obi-Wan Kenobi investigates an assassination attempt on the senator and discovers a secret clone army crafted for the Jedi.

5.9/10
After the Republic's victory on Christophsis, Anakin and his new apprentice Ahsoka Tano must rescue the kidnapped son of Jabba the Hutt. Political intrigue complicates their mission.
Watch Now: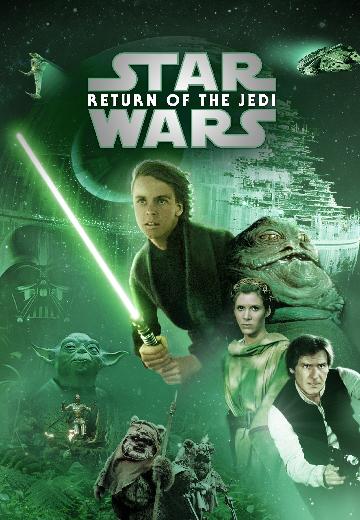 Luke Skywalker (Mark Hamill), now an experienced Jedi knight, tries to discover Darth Vader's identity.